On the court, he is a ten-time NBA All-Star and the most popular athlete in the U.S.; away from the arena he is a philanthropist, businessman and trendsetter; and today, LeBron James proudly includes a Kia K900--the brand's first-ever rear-drive luxury sedan --among his fleet of exotic automobiles. In a multi-year partnership with Kia Motors America (KMA), James assumes the newly created role of K900 Luxury Ambassador after the avid car collector reached out to Kia --the Official Automotive Partner of the NBA --for a firsthand experience with the flagship sedan aimed at confident, independent thinkers who actively seek out new products and unique ideas from up-and-coming brands.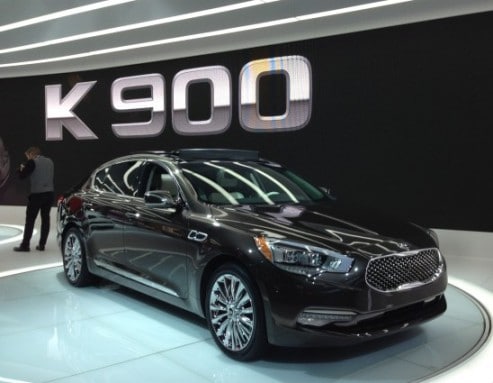 "I was a Kia K900 driver and fan before we decided to become partners, so I'm really excited to be Kia's first-ever luxury ambassador," said LeBron James. "This partnership is about the power of great style and performance. Kia and the K900 are out to challenge conventional wisdom and show people how to think differently, and I can relate to that. For me, a partnership has to be authentic and real to who I am, and that's what makes this one so special."
James will star in advertisements for the modern and elegant sedan and make exclusive appearances on behalf of the brand. The first TV spot in the "Fit For A King" campaign is scheduled to debut when the 2014-15 basketball season gets underway later this month.
In this new role, James joins Kia's roster of high-profile ambassadors, which includes fellow NBA All-Star Blake Griffin, tennis superstar Rafael Nadal and U.S. Women's Open champion Michelle Wie.