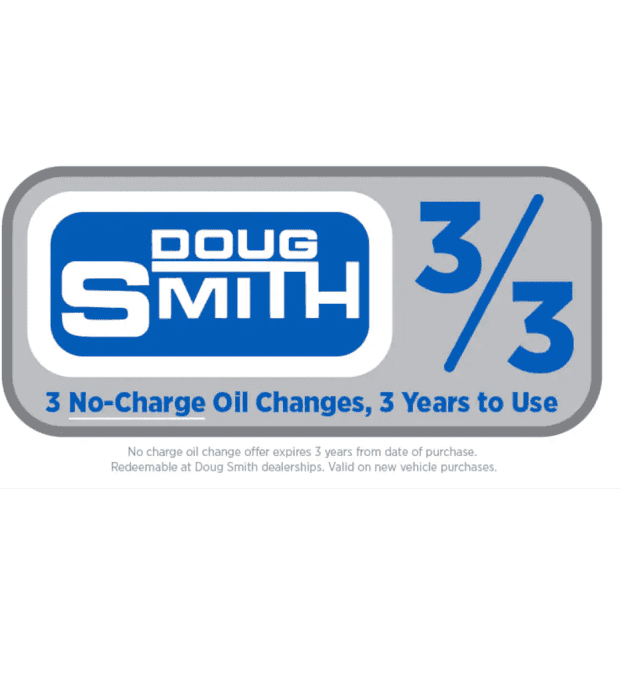 Doug Smith's 3/3 Maintenance Program
Doug Smith offers a No-Charge Maintenance Program. All new vehicles purchased at Doug Smith receive the 3/3 Doug Smith No-Charge Maintenance Package.
This is one more reason to choose Doug Smith when you are looking for a new car for sale in Utah. Buy a new car without the hassle. When you call or visit one of our stores, be sure to ask about the Customer Care No-Charge Maintenance Program.
3/3 Maintenance Package
3 No-Charge Oil Changes
3 Years to Use
Schedule Maintenance

Commercial Vehicles
Commercial business is our business, and we've got the built-for-work vehicles, On The JobTM allowances, and the keep-you-on-the-road-to-profitability specialized service and sales expertise to prove it.
Whether it's a Ram truck, a commercial van, a Chrysler sedan or a Jeep® brand SUV, let us help you select the right vehicle and programs to meet your unique business needs.
Learn More
Welcome to

Doug Smith Dealerships

The Best Car-Buying Experience Ever. That's a bold claim, and we are ready to stand by it. For more than 40 years, the Doug Smith Dealerships has successfully met and exceeded the expectations of our clients. Very simply, we adopted a mission statement to "Provide outstanding service by treating others the way we like to be treated," and that still guides us today.

In each of our stores, we are proud to employ experienced staff in sales, finance, and service to make sure your car-buying experience is stress-free and enjoyable. After all, buying a new car is exciting, and we want to keep it that way.

We make car buying easier.
View Hours
American Fork Hours
Chrysler Dodge Jeep Ram
Subaru
Kia
Spanish Fork Hours
Chrysler Dodge Jeep Ram
Chevrolet